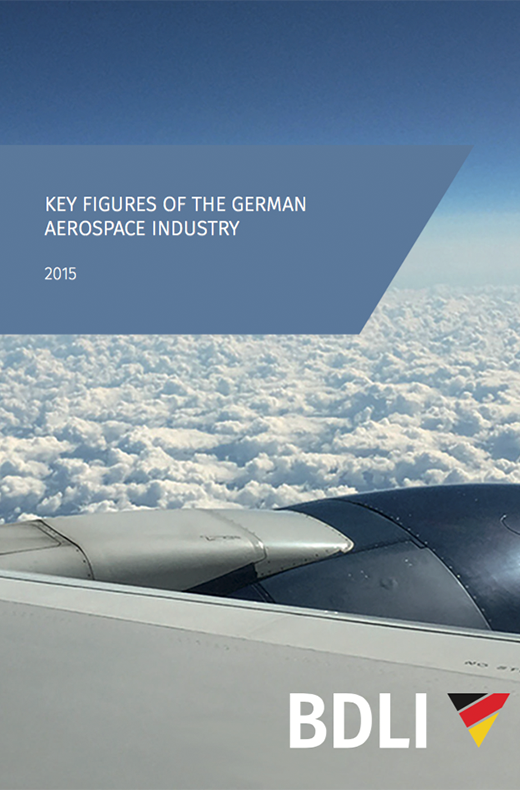 Key Figures of the German Aerospace Industry in 2015
Overall employment rose slightly by 1%, with 106,800 workers being di- rectly employed in the aerospace industry (previous year: 105,700). This number marks the highest level of employment ever.
The share of exports, in relation to the sales of the entire industry, was 70%. This industry's investments in research and development are still very high with Euro 4.2 billion overall; this number represents a share of 12% of total industry sales. The forward-loo- king and targeted support and funding of the federal government has actively contributed to the positive development.
The German aerospace industry continues to grow in 2015.
The German aerospace industry also continued to grow in 2015. This is true for the system manufactur- ers, but especially for our capable, specialized SMEs. This overall positive development is owed to innova- tion and entrepreneurial foresight and the quali ca- tion and commitment of our employees.