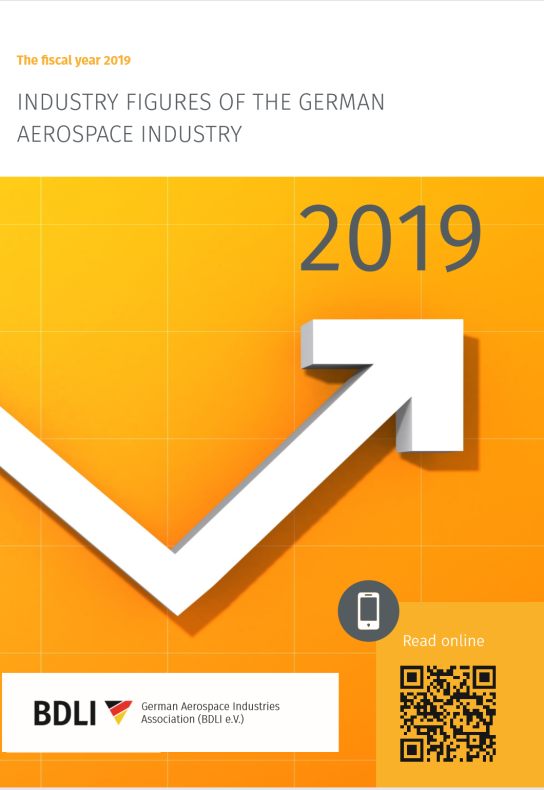 INDUSTRY FIGURES 2019
The coronavirus crisis represents the profound rupture in the development of the German aerospace industry in recent decades. After a great success story, the industry is experiencing a dramatic slump in production due to the virus pandemic, especially in civil aviation.
In fiscal year 2019, the aerospace industry was still a growth, innovation and job driver with excellent development prospects, and the industry can look back on a good performance in the past year. The growth trend of recent years has continued. In the 2019 financial year, the industry's turnover was EUR 41 billion and thus exceeded the all-time high of the previous year (EUR 40 billion).
The total number of employees saw an increase to 114,000 directly employed in the aerospace industry (previous year: 111,500) – a new high. Thus, the industry created 2,500 new jobs for highly qualified employees in the past financial year.