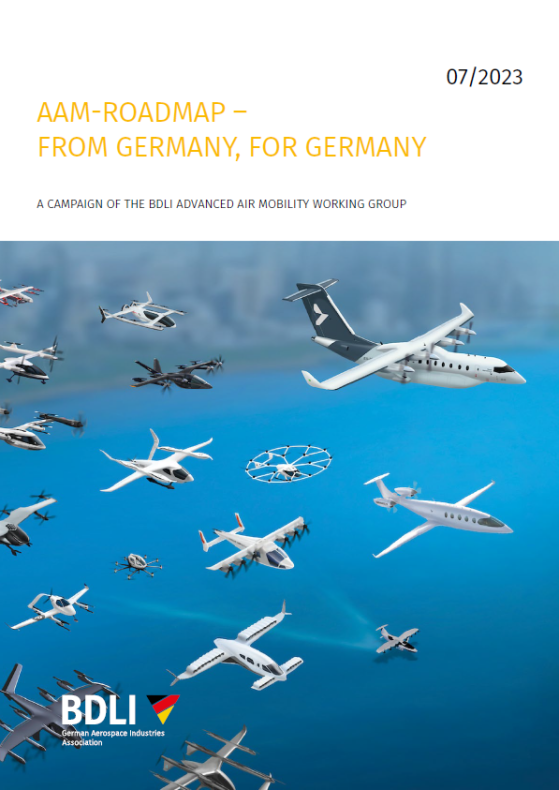 AAM-ROADMAP – FROM GERMANY, FOR GERMANY
With the Advanced Air Mobility Roadmap, the BDLI would like to make an important contribution to the discussion on the feasibility of this promising form of mobility. The way people want to get around has changed massively in recent years due to the emergence of new technologies and business models and against the backdrop of greater environmental awareness. Aviation will already look different at the end of this decade than it did at the beginning of the millennium. In Flightpath 2050, the European Commission calls for 90 percent of all travelers in the European Union to be able to make their journey from "door-to-door" in less than four hours.
Against the backdrop of the European Green Deal, innovative, climate-neutral forms of propulsion in aviation have a special role to play. Advanced Air Mobility is a key enabler in achieving these goals. Electrically powered vertical take-off aircraft in urban use and hybrid-electrically powered aircraft with short take-off capability in regional use, both colloquially known as air cabs, are a promising form of mobility - not only for travelers but also, for example, in emergency services. Due to its ecological, economic and strategic importance, Advanced Air Mobility in Germany requires targeted and sustainable support.