MAKS International Aviation and Space Salon 2017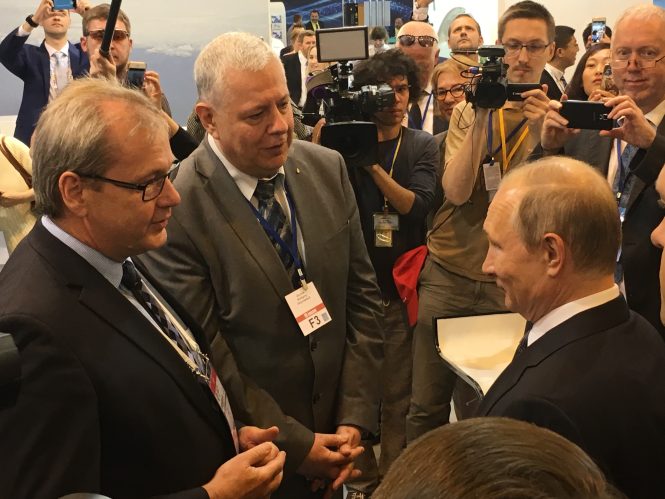 The German aerospace industry is presenting its products and services related to Innovation Made in Germany at the leading Russian aerospace exhibition MAKS in Zhukovsky near Moscow. Eight companies will present their range of services in the BDLI Business Lounge (Hall F3, Stand 7), while another three BDLI member companies will exhibit on their own stand.
The importance of the MAKS exhibition and the Russian market for the German aerospace industry is reflected in the presence of national exhibitors. As a supplier of the world's leading systems and an innovative industrial partner, it is only natural that Germany is a partner of the Russian industry.
"The Russian government is investing heavily in the modernization and competitiveness of its aerospace industry. Our German companies are in an excellent position to provide optimal support to Russia in implementing its ambitious goals. Thanks to its innovative power, Germany is a world leader in the aerospace industry," said BDLI managing director Volker Thum.
With the presence of German companies, the German Aerospace Industries Association (BDLI) also means to promote the ILA Berlin, which will take place from April 25 to April 29, 2018 at the Berlin ExpoCenter Airport. The ILA Berlin – the exhibition for Innovation and Leadership in Aerospace – is organized by the BDLI together with Messe Berlin GmbH. It is one of the most important trade fairs in Europe.
The continuous presence of German companies at the MAKS exhibition as well as the participation of Russian companies at the ILA Berlin are a testament to the great potential of both states for cooperation. Both fairs offer great opportunities to expand and deepen the long-standing cooperation.