On the way to tomorrow's engine repair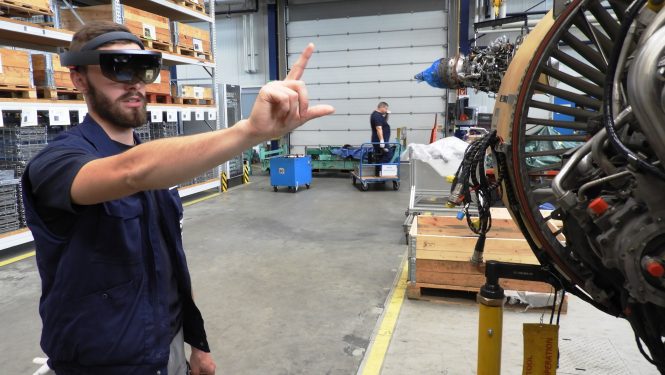 The maintenance of engines is time-consuming and demanding: the responsible technicians inspect tens of thousands of components each time and decide which ones are to be repaired or completely replaced. In doing so, they take into account a wide range of different data sources on the condition of the engine – from manufacturers' manuals, statistics and owner specifications to statutory regulations.
MTU Maintenance intends to replace this complex process with a completely new knowledge-management system. The company is pursuing two goals with the pilot project Befund 4.0, which was launched at the beginning of 2018: First, all available data concerning a single component are to be combined in a central knowledge-base template. In future, technicians will no longer have to switch between different documents and will be able to concentrate on the evaluation. Secondly, the virtual and real world are to be merged when it comes to engine repair – the information will be displayed on tablets or smart glasses so that the technicians have a complete overview of the component as they are working on it. This further reduces the time required.
MTU Maintenance is carrying out the Befund 4.0 project in collaboration with the Brandenburg University of Technology. The major development work is taking place in Berlin. In addition to the innovative atmosphere in the start-up metropolis, Brandenburg Invest (WFBB) and Investitionsbank des Landes Brandenburg (ILB) provide the project with ideal funding conditions. The development phase will run until July 2019, followed by an evaluation and certification by the German Federal Aviation Authority – so that the future of engine maintenance can begin.