Training for emergencies in the virtual world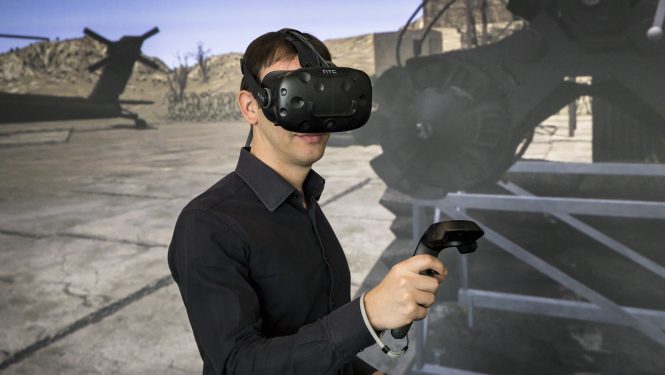 The images of the spectacular landing have gone around the world. Pilots and aircraft crews have to be well prepared for these and dozens of other crisis scenarios and regularly train for them in flight simulators. These scenarios must be rehearsed and run through as realistically as possible. Together with its parent company TXT e-solutions, the Berlin-based company PACE is working on software solutions that make it possible to transfer a much greater part of training tasks to the virtual world than before.
Virtual training of pilots and crew
To this end, PACE has developed the software suite Pacelab WEAVR, which allows tailor-made training solutions to be created according to the modular principle. Depending on the training task, elements of virtual or augmented reality are integrated to make the exercises equally realistic and safe. The trick: All applications, from simple procedure training on the tablet to complex crisis exercises in completely virtual environments, are based on the same training data.
The potential is enormous: Up to three-quarters of the time spent on basic and advanced training of pilots or the crew could take place in virtual or augmented reality environments in the foreseeable future. This not only makes the training sessions more flexible in terms of space and time, but also significantly more cost-effective.
Training of maintenance personnel in virtual and augmented reality environments
PACE solutions also offer new options for the training and education of maintenance staff. Take engine technology, for example: Until now, complete engines usually had to be transported to the training location or the trainees had to be taken to the engine for training. In future, it will be sufficient to have only parts of an assembly on site – the rest of the engine is projected using a virtual 3D animation. The students and trainees can see all components via VR glasses and work on the engine in virtual space.
All PACE training solutions are developed in compliance with relevant quality standards such as EASA Part-147/145 for aircraft maintenance and repair personnel or NPA 2014-22 for new training methods and new training technologies.