Robots relieve pressure on engineers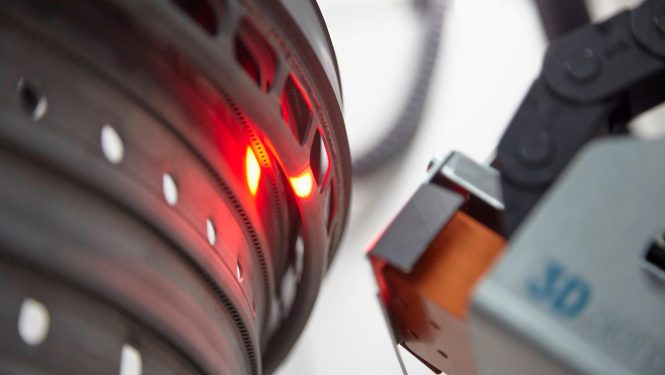 Until now, aircraft engines have only been inspected manually for damage. The repairs were also done manually. The effort to find even small cracks – sometimes not visible to the naked eye – was immense and protracted. And the repair work was sometimes ergonomically stressful for the technicians, since many parts of the component are difficult to access. Lufthansa Technik has developed innovative processes in the AutoInspect and AutoRep projects that help with this work.
Faster, more ergonomic, more reliable
The keyword is automation. In a first step, LHT has developed an automatic inspection process over a period of four years. Guided by a robot and with the aid of modern optical measuring technology, the process detects and documents damage and deformations on engine parts. In a second research project, the company then designed two repair robots. They take the data from the inspection and carry out the necessary repair measures semi-automatically. One robot first mills out the affected area and a second robot then welds a precisely fitting patch.
As a result, the core repair – from detecting the damage to the repair – can be carried out by robots in a single, semi-automated process chain. Only rare and complex types of damage will still be dealt with manually by specialists in the future, for example the application of large patches on combustion chamber components. The advantages are obvious: Repairs can be carried out faster, which results in an increase in productivity of the maintenance teams and in the quality of repairs. And employees are freed from monotonous routine work and ergonomic strain.
The automatic inspection process has been industrialized since 2017. The entire automated process chain, including automated repair, is scheduled to follow in mid-2018. The technologies are to be further developed as well so that they can be used for other components in the future.