Old technology rediscovered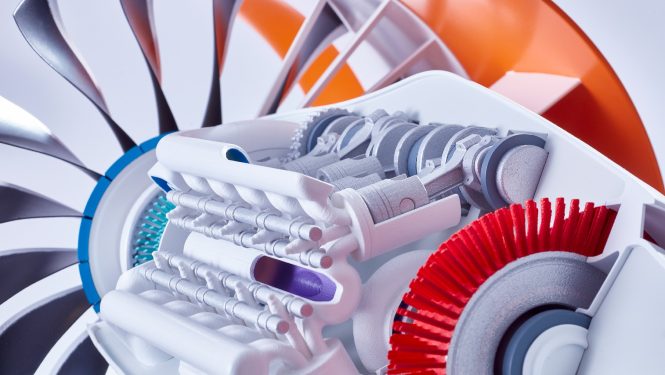 Although they are much heavier, piston engines work much more efficiently. In the closed piston chamber, pressures and temperatures are reached that are not possible in turbofans. Bauhaus Luftfahrt wants to combine these efficiency advantages of piston engines with the weight advantages of turbo engine – with a clear vision: to meet the climate protection targets of Flightpath 2050. The EU Commission wants to reduce CO2 emissions from European aviation by 75 percent by 2050 compared to 2000.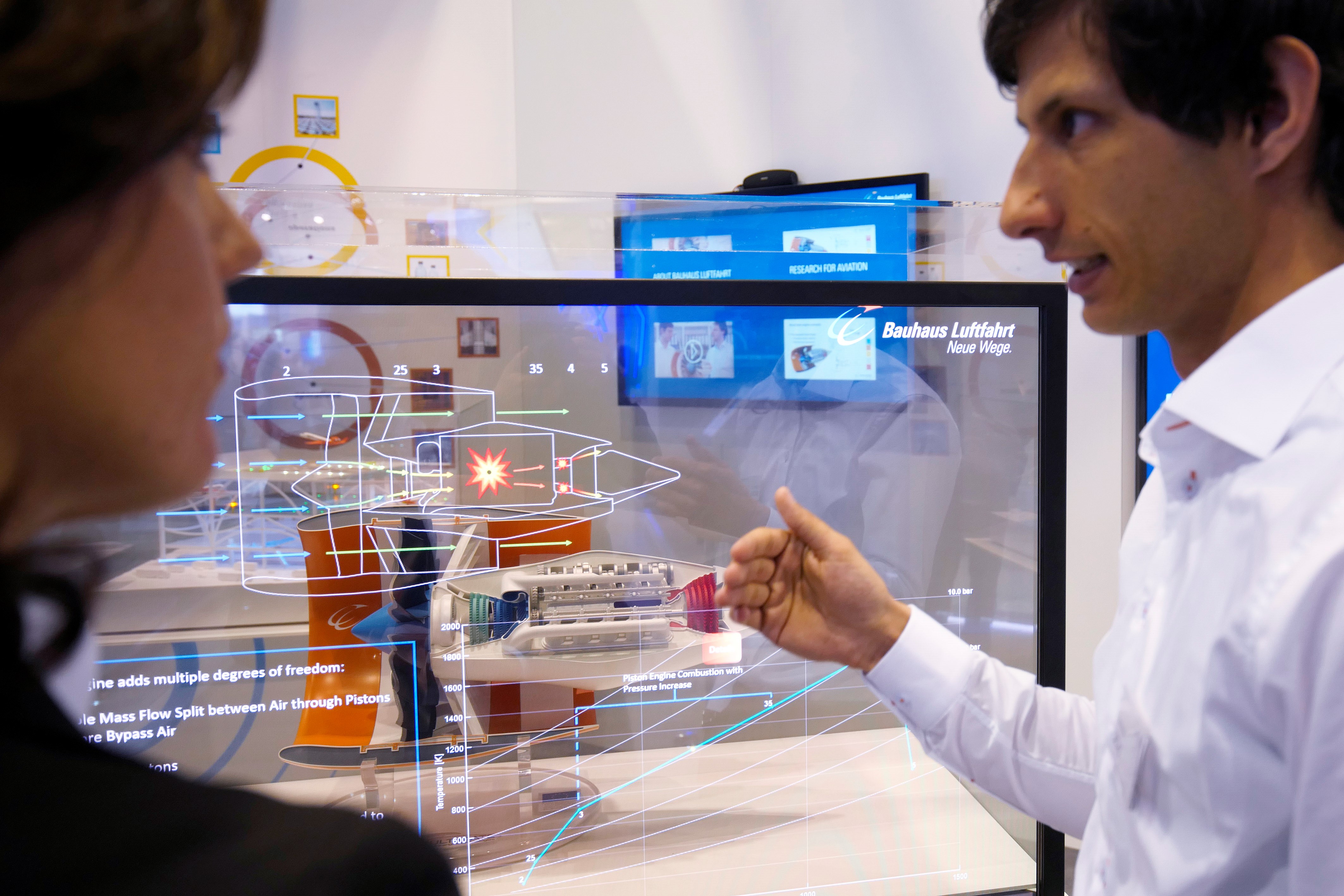 Increasing the efficiency of engines
The new concept is called a composite cycle engine. From the outside, the engine is reminiscent of a conventional turbofan. The clever thing is found inside. There, the high-pressure part of the engine is replaced by a piston system. This results in extreme pressure and temperature conditions, which enable significantly higher efficiency for the engine.
The numbers are impressive: the composite cycle engine enables peak pressure ratios of over 300, where state-of-the-art turbofan engines generate a maximum of 60. Compared to the technology level of the year 2000, fuel consumption is reduced by about half – in other words, a large part of the Flightpath 2050 target can be achieved with this technology alone. And even if further efficiency increases for turbofans by the year 2050 are taken into account, the composite cycle engine still consumes around 15 percent less fuel.
Vision in progress
Bauhaus Luftfahrt is developing this innovative engine jointly with MTU Aero Engines and has already conducted several feasibility studies. Further research work will follow to clarify technical issues that have not yet been solved, such as the actual interaction of piston and turbo components. The next target is a demonstrator engine – a model was already on display at the ILA 2018. The partners' goal is to have the first aircraft with the composite cycle engine in the sky by 2035. In the future, the engine should be available for all types of aircraft – a promising prospect for green aviation.