Next Level Agriculture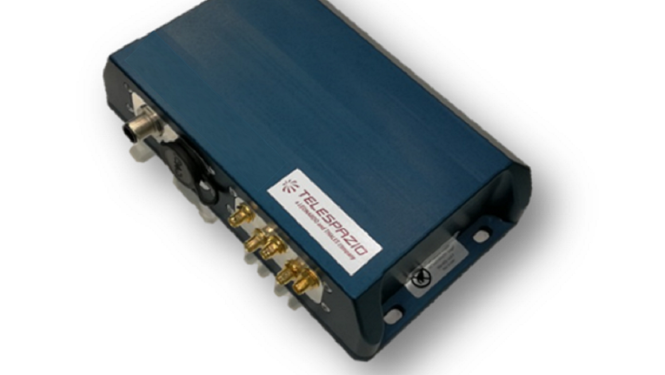 This form of precision agriculture is not completely new. However, its widespread use often fails due to the poor Internet connection in some rural areas, because an uninterrupted connection to the Internet is essential if tractors are to be located and the equipment is to be controlled precisely.
Stable Internet connection in rural areas – even beyond agriculture
Telespazio VEGA Deutschland, together with the German Agricultural Society (DLG) and tractor manufacturer John Deere, has therefore initiated the agriloc project. Between 2014 and 2018, the partners researched ways of compensating for the weak or missing Internet coverage in rural areas. In June 2018, Telespazio VEGA Deutschland was able to present a hybrid modem that can transmit and receive data both via mobile phone networks and satellite. Depending on availability, it uses the best signal source. Combined with a satellite-based steering system, it can be permanently installed in tractors and other vehicles in the future while older machines can be retrofitted.
In addition, Telespazio VEGA Deutschland has developed a system called Fullsat, which enables farmers to have fast Internet access via satellite – simply indispensable. The system is easy to set up, ready to use immediately and costs no more than a smartphone. It has been tailored to the needs of farmers and has been successfully tested by the DLG. In the future, the modem could also be a solution for private households in rural areas that have a poor Internet connection.
Expectations exceeded
Originally, the project partners were only interested in a demo project. But the actual results far exceeded expectations and the prototypes will soon be transferred to product development. Farmers can already read a DLG test report on the Telespazio VEGA product for Internet via satellite.
The project was carried out as part of the ESA Integrated Applications Promotion Program (ARTES 20) and made possible with funds from the German Aerospace Center (DLR). The new technologies can be transferred to other applications around the Internet of Things in the future. They can, for example, be used to precisely monitor solar energy systems or production facilities. In logistics, they enable vehicle tracking, and in the field of robotics, they open up new possibilities for machine-to-machine communication.