Hybrid electric technology of the future from Brandenburg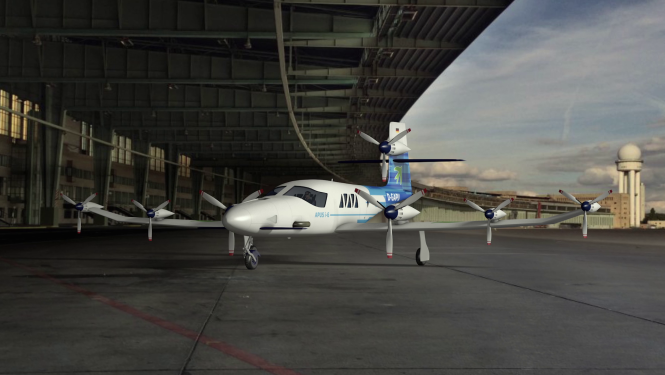 On the way to zero-emission regional transport
The planned aircraft will take off purely electrically. In the air, it then additionally uses a turbine which, however, does not provide thrust but works as a generator to produce electricity for the electric drives. The aircraft will serve as a demonstrator on which new technologies can be tested, further developed, and certified. First drafts already exist. They show an aircraft that has propellers at the outermost ends of the wings, among other things. This is a particularly aerodynamically efficient design that is only feasible with electric motors.
The maiden flight of the hybrid electric demonstrator is already planned for mid-2021. The ultimate goal is to develop a fully operational and marketable regional aircraft with 20 to 100 seats. Synthetic fuel can be used to generate the electrical energy for the drive. Produced with the help of renewable energies, this fuel has no impact on climate change over the cycle of production and consumption. The goal of zero-emission flying is thus becoming more and more realistic.
Making Berlin-Brandenburg a global competence center
IBEFA is a unique alliance of 19 partners that brings together the collected aviation know-how of the Berlin-Brandenburg region, including engine manufacturers Rolls-Royce and Siemens; regional aircraft manufacturers Apus, Aquila, and Stemme; and research and educational institutions. Together, the parties involved are using all their existing competencies to make the region the world's leading center for hybrid electric flight engines.
The opportunity for the region is considerable. So far, research on this topic is still in its infancy worldwide, but there is great interest in both China and the USA. The challenge now is to build up and expand an advantage in knowledge compared to other world regions with regard to smaller regional aircraft. In addition to technology development and transfer, IBEFA also provides for new training and further education opportunities in the region.