The basics of 3-D printing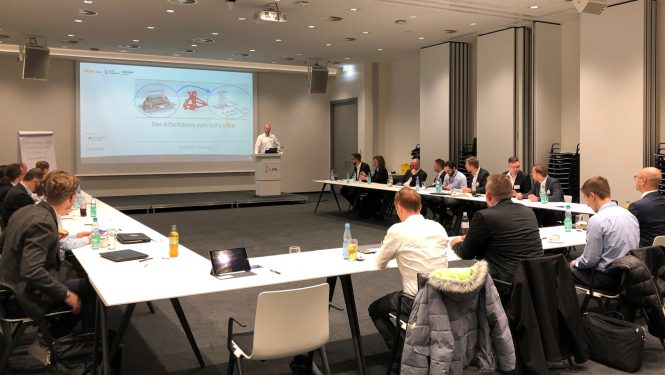 Every mechanical engineering student knows it, every design engineer uses it: the so-called Handbuch Strukturberechnung (Structural Analysis Manual) – defining the basic work of component design – has been available in printed form since 1968 and is now accessible digitally as well. It lists the mathematical formulae and methods that are needed to design aircraft components in such a way that they can withstand the stresses and strains of flight operations and do not fatigue prematurely. The goal: Not every company should have to develop basic calculations itself, but can look them up there – and develop its own new innovations based on them.
Extending to include 3-D printing
But here's one drawback: the manual only deals with conventionally manufactured components. The subject of 3-D printing has so far been left out. This means, until now, every company has had to acquire the necessary knowledge for additive manufacturing of components completely on its own. This leads to inconsistent procedures and difficult and tedious approval processes.
The Hamburg company Heinkel Group is now moving forward. The Bionic Studio division, which is responsible for 3-D printing at Heinkel, has set up a working group to develop such a manual for 3-D printing as well. It will give designers quick access to up-to-date and assured knowledge, for example how additive components must be optimally shaped and designed or how certain materials must be processed. The working group covers the entire industry and consists of well-known large-scale enterprises and SMEs as well as research institutes and universities.
Making 3-D printing suitable for mass production
Such a manual is one of several important prerequisites for ensuring that additively manufactured components can be used even sooner and more frequently in the aviation industry – in addition to technical requirements such as fast printing technologies.
The manual is funded as a project within the framework of the Federal Aviation Research Program. It shall be completed by 2023. The knowledge gained will then be available to all working group members. The manual will then also provide important content for students. Today, the experts from the project-leading Heinkel Group are already booked for their first basic trainings.