Autonomous breakdown service in space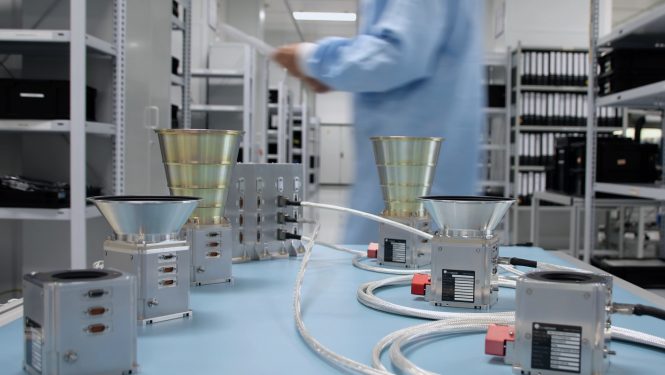 The journey of the Mission Extension Vehicle (MEV-1) began on 9 October 2019 at exactly 12:17 CEST. On board a Russian Proton rocket, the service satellite started into space to tow other satellites or bring them back on course. What exactly the mission expects there is uncertain, because some of the satellites have been in space for 15 years.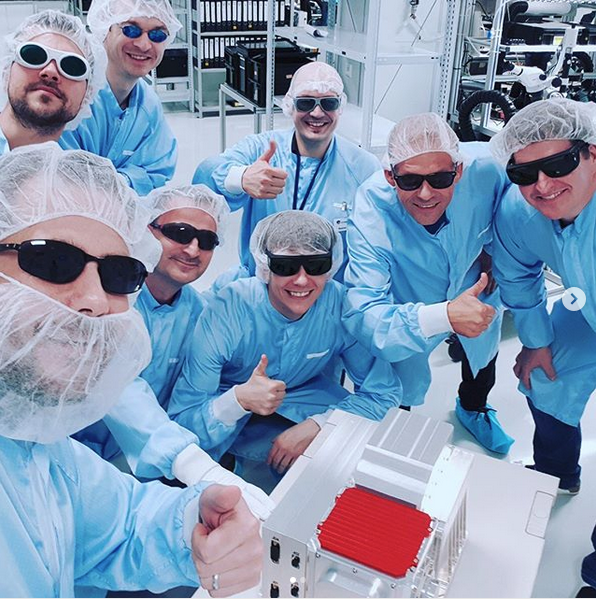 Artificial Intelligence (AI) from Thuringia
Innovative sensor technology from Jena-Optronik makes it possible for MEV-1 to dock to these freely definable objects – fully automatically. The demands on the new technologies are exacting. MEV-1 must head for the satellite in a controlled manner over a distance of 40 kilometers. When subsequently docking, the satellite must operate with an accuracy in the centimeter range. And last but not least, it has to withstand the adversities of space, such as extreme temperatures. Once it has fulfilled its tasks, MEV-1 can undock and carry out work on another satellite.
MEV-1 is equipped with a new sensor and camera system from Jena-Optronik. Similar sensors are currently also being tested in the automotive industry. The sensor from Jena can process huge amounts of 3D image data in real time with the help of AI-based algorithms and thus capture the structure and precise position of a satellite. It is able to guide MEV-1 in a controlled manner to satellites that were not originally intended for docking and are therefore not equipped with the necessary approach aids.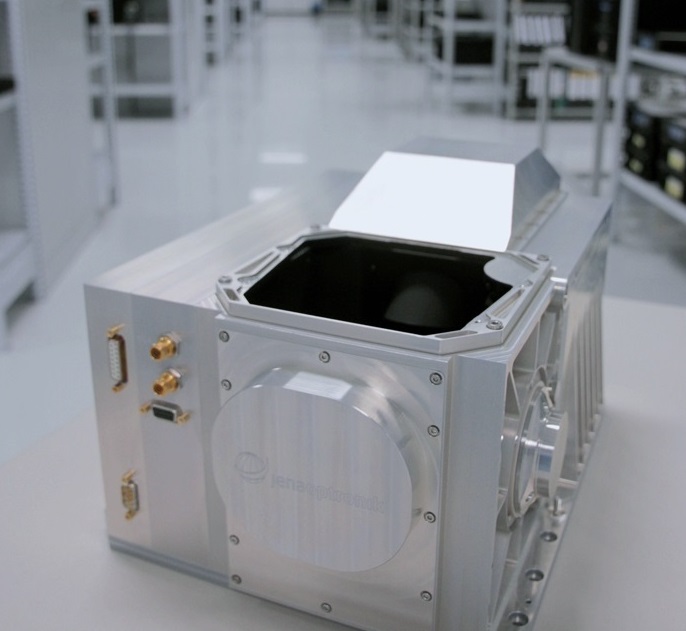 Key technology for space travel of the future
The sensors and MEV-1 are world premieres. It is the first sensor to deliver 3D scans from a satellite in geostationary orbit – i.e. 36,000 kilometers above the earth. And MEV-1 is the first mission where a repair robot docks to an unknown satellite.
The new technologies will open the doors to previously unthinkable missions that have so far only been possible in science fiction movies. The vision: A fleet of service satellites is ready to repair aging satellites, correct their position, or – if they have reached the end of their service life – dismantle and dispose of them.