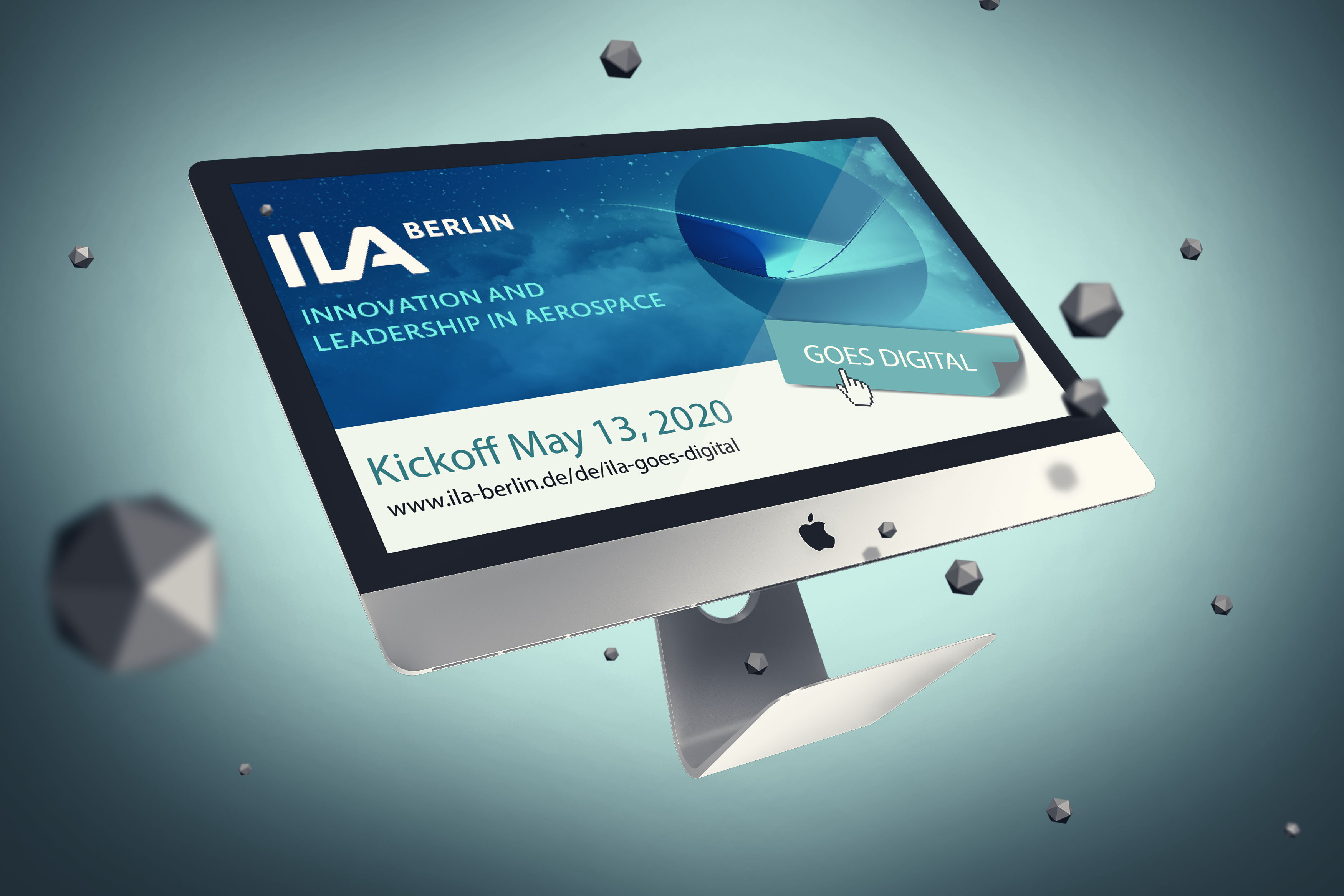 ILA GOES DIGITAL
As the first aerospace exhibition worldwide, ILA was offering product and innovation presentations, discussion events, matchmaking, webinars and much more online at regular intervals from 13 May to 31 July with updates every other Wednesday. With this digital offer ILA is once again an aerospace pioneer – and sets a signal for the future in a challenging time.
ILA Goes Digital is a way of keeping the aerospace industry connected. In view of closed borders and travel bans it has never been more important to find international ways out of the crisis and to show what the aviation and aerospace of tomorrow will look like.
The digital ILA will discuss key issues of the industry such as green aviation, digitization or additive manufacturing.
It is now perhaps a unique opportunity to accelerate the move towards climate neutral flying within the framework of the Green Deal. At the same time, aviation has the potential to contribute to the economic upturn. Aerospace is vital to the prosperity of all of us around the world.
ILA Goes Digital will contribute to this as a worldwide presentation and discussion platform.
The overwhelming feedback we got to this new and innovative format was impressive. Our weekly updates provided fascinating insights into themes and up-to-date innovations of our future-oriented aerospace branch. Moreover, we offered a networking platform that stimulated the exchange in our community.

Like at a real trade show, it is now time to say "Good Bye!" We very much look forward to the next real ILA Berlin, Innovation and Leadership in Aerospace, and appreciate the opportunity to meet in person.
https://www.ila-berlin.de/en/ila-goes-digital
More information about ILA Goes Digital in the following analysis including some statistics: